Description
Jual Memory OWC DDR3 1066 PC8500 16GB KIT
Compatible For MacBook Pro Core2Duo 2.66GHz & 2.4Ghz 2010 only
Lifetime Warranty
2 x 8.0GB PC8500 DDR3 1066MHz 204 Pin
OWC Memory DDR3 1066 MHz – PC8500 16GB KIT
Product Specs:
Technology: DDR3 SO-DIMM
Density: 8GB (8096MB) per module X 2
RoHS: Yes
Comp. Count: 16
Depth: 256Mb
Width: x64
Pin Count: 204-pin
Op. Temp.: 0C to +85C
Data Rate: DDR3-1067
Speed: PC3-8500
CL: CAS 7-7-7-24
Cycle Time: 1.875ns
Voltage: 1.5V
Comp. Config: 256Meg x 8
ECC: Non ECC
Module Ranks: Dual Rank
Register: Non Parity
Low Noise 8-Layer PCB
Meets and/or Exceeds Apple/Intel Specifications
Fully Compliant with JEDEC specifications
RoHS Certified
NOTE: Selected Model Compatible
---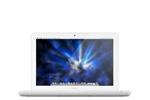 MacBook (Mid 2010)
(May, 2010)
Model ID: MacBook7,1
2.4GHz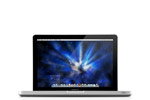 MacBook Pro (13-inch Mid 2010)
(April, 2010)
Model ID: MacBookPro7,1
2.4GHz, 2.66GHz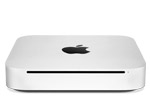 Mac mini (Mid 2010)
(June, 2010)
Model ID: Macmini4,1
2.4GHz, 2.66GHz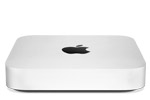 Mac mini (Mid 2010 Server)
(June, 2010)
Model ID: Macmini4,1
2.66GHz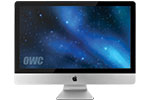 iMac (27-inch Late 2009)(October, 2009)Model ID: iMac11,12.66GHz i5, 2.8GHz i7
Jual Memory OWC DDR3 1066 PC8500 16GB KIT
---
Review :
Durability and Shock Resistance
An SSD has no moving parts so it can be bumped around and not fail. An SSD is shock resistant up to 1500g/0.5ms. Opposed to the hard drive where spinning plates and needles that can scratch could cause the drive to go horribly wrong if you dropped your computer.
Overall Results with OWC SSD, 16 GB memory upgrade
I found the machine to be quieter and more functional than ever before. I easily can have my Macbook around for another year or two – which in my case is perfect.
Jual Memory OWC DDR3 1066 PC8500 16GB KIT