Description
Jual Original LCD LED iMac 27 inch 2010 2012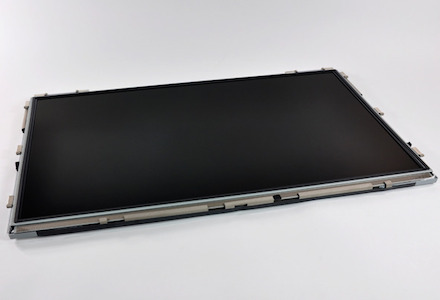 LED iMac 27″ 2010-2012
27-inch (viewable) LED-backlit glossy widescreen TFT active-matrix liquid crystal display with IPS technology
Resolution: 2560 by 1440 pixels
Typical brightness: 375 cd/m2
Jual Original LCD LED iMac 27 inch 2010 2012
30 days warranty
PERHATIAN:
Pengiriman unit ini WAJIB menggunakan Packing kayu dan asuransi. Jumlah total berat yang diperlukan untuk mengirim unit ini adalah sebesar 10Kg
 Jual Original LCD LED iMac 27 inch 2010 2012
---
27″ iMac LCD Display Panel
Description
Replace your old/broken LCD Display Panel with this new part.
This is a New, Apple Original Part. This item is in stock and can ship today.
Features
New, Apple Original
System Requirements
N/A
Dimensions
Weight
Product Weight: 6lbs.
Shipping Weight: 8lbs.
Product Specs
N/A
Includes
Only one LCD Display Panel is included.
Notes
Part Number: 661-5527, 661-5312, LM27OWQ1, LM215WF3
Product EEE Code: 8P0, DTA, F26, FUF
Compatibility
iMac (27-inch 2010 – 2011)
Warranty
WLM will credit any unopened and unused item if requested within 14 days of customer receipt. Manufacturer's warranty length is 30 day. WLM will handle all other customer warranty issues.
Jual Original LCD LED iMac 27 inch 2010 2012