Description
Jual OWC Data Doubler untuk Mac Mini 2011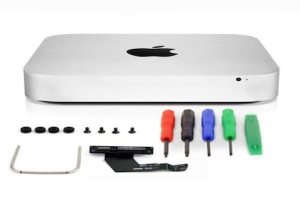 30 days warranty
compatible with Mac mini 2011-2013 Models
Running out of storage space in your Mac mini or looking to improve performance with an OWC SSD?
Now you can add a second 9.5mm or smaller 2.5″ SATA Hard Drive or Solid State Drive (sold separately) to your 2011 or 2012 Mac mini.
This kit does not include the tools required for performing this upgrade.
If you need the full upgrade kit with tools, you want to purchase this OWC 'Data Doubler' SSD/2.5″ Hard Drive installation Kit.
Add up to an additional 1.0TB of internal storage. Add a Solid State Drive (SSD) for near instantaneous boot and app load.
Even create a RAID array! Includes bracket screws, and detailed installation guide for complete all in one solution.
Configuration flexibility is yours when you replace your Mac mini or iMac's* internal SuperDrive with the OWC Data Doubler.
This custom engineered blue anodized aluminum bracket with adapter cable comes ready to mount any 9.5mm tall 2.5″ SATA hard disk drive and even Solid State Drives.
Jual OWC Data Doubler untuk Mac Mini 2011
The Right Tools for the Job
Before attempting to perform this installation, please watch the following instructional video in its entirety to determine your ability to perform this complex procedure.
OWC assumes no responsibility for damage that may occur during the install. Technical support for this DIY product consists only of this video: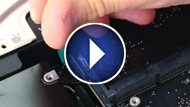 NOTE: A small number of 2012 units were shipped with the drive mounted in the upper drive bay rather than the more typical lower bay shown in this video.
If you see "Upper" then you have a special configuration which will need additional components, and you will need to also refer to the Addendum video.
Jual OWC Data Doubler untuk Mac Mini 2011
www.servicemacbook.com
Jual OWC Data Doubler untuk Mac Mini 2011