Description
Jual Glass Frame Screen MacBook Pro 15 inch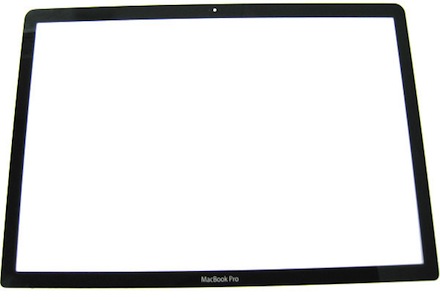 Glass Screen MacBook Pro 15″ A1286
Original Apple Parts
no warranty
Compatible For All MacBook Pro 15″ A1286 2008-2013
PERHATIAN:
Pengiriman unit ini WAJIB menggunakan Packing kayu dan asuransi. Jumlah total berat yang diperlukan untuk mengirim unit ini adalah sebesar 4Kg
Note:  All items are produced by the original screen manufacturer and/or third party companies. The original part number is provided for reference,the actual part number on the product could be different from the original part number,but functionally products are the same.
Jual Glass Frame Screen MacBook Pro 15 inch
Replacement glass for your broken glass! Fits all 15" Macbook Pro unibody laptops (except the new Retina version).
Glass is pre-fitted with the adhesive, for quick and accurate assembly.This is a mid-level project-not particularly technical.
You'll need to be patient, as you can scratch things (or cut yourself) removing your old/broken glass, but it doesn't require any wiring, soldering, or any other tools.
Fits: A1286 • MacBook Pro (15-inch, Late 2008) • MacBook Pro (15-inch, Mid 2009) • MacBook Pro (15-inch, Mid 2010) • MacBook Pro (15-inch, 2.53GHz, Mid 2009) • MacBook Pro (15-inch, Early 2011) • MacBook Pro (15-inch, Late 2011) • MacBook Pro (15-inch, Mid 2012)