Description
Jual Original LCD Assembly iPhone 5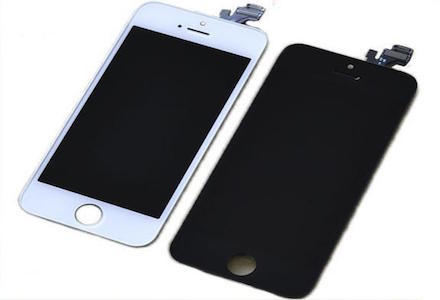 Screen Assembly iPhone 5
Original Apple Parts
7 days warranty
Compatible For All iPhone 5
Available Colour: Black, White
Package Include: LCD, Touch Screen, Flexible Cable
Compatible with:
iPhone 5 – 16GB
iPhone 5 – 32GB
iPhone 5 – 64GB
Assembly includes:
LCD
Digitizer / touch screen
Home button with bracket
Earpiece with bracket
LCD plate
Proximity sensor
Ambient light sensor
Front camera
Manufacturer: Apple
Manufacturer P/N:
Digitizer: 821-1452
LCD: 921-0289
Condition: Factory new
Apple iPhone 5 Complete Replacement Screen – Includes LCD & Digitizer – Black.
This is a complete iPhone 5 screen which includes the LCD & Digitizer for the Apple iPhone 5.
Retina display, 4-inch (diagonal) widescreen Multi-Touch display, 1136-by-640 pixel resolution at 326 ppi.
Jual Original LCD Assembly iPhone 5
Jual Original LCD Assembly iPhone 5
PERHATIAN:
Pengiriman unit ini WAJIB menggunakan Packing kayu dan asuransi.
Jumlah total berat yang diperlukan untuk mengirim unit ini adalah sebesar 2Kg